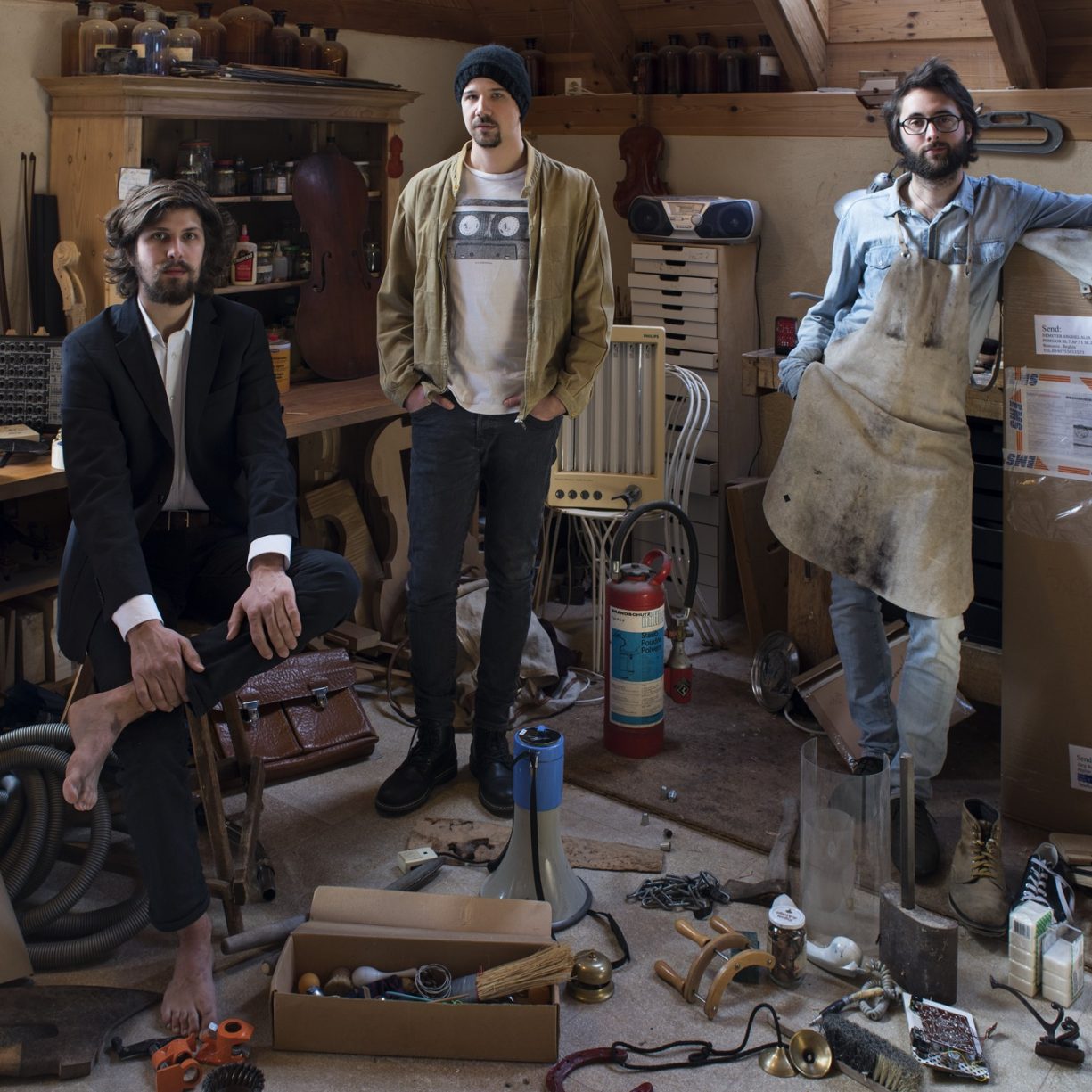 «We do not simply explore the limits of free improvisation, we frequently brake them.»
The open-structure band UFO's core line-up currently consists of Michael Anklin, Lukas Huber and Robert Torche.
UFO have been playing concerts in the most diverse settings, and with a variety of artists, for five years now. During the last two years, the band's core line-up has become increasingly interested in free improvisation.
UFO put on notoriously named monthly «Schlägerei mit anschliessender Diskussion» which translates into «fighting followed by a discussion» at OFF Bar Basel where they invite different people every time to improvise.