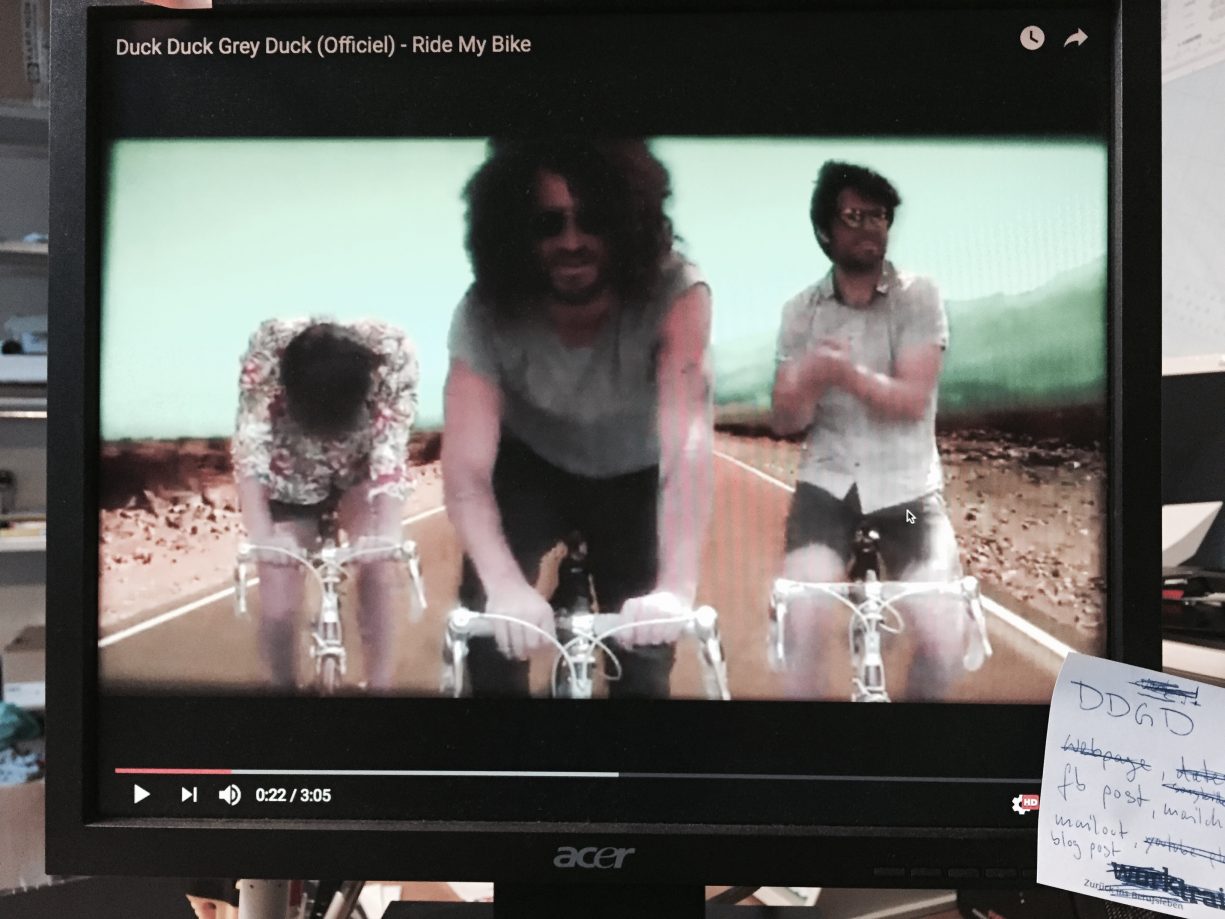 Make some noise for Duck Duck Grey Duck and their brand new song «Ride My Bicycle».
Yes this is a new signing and we're thrilled about it and yes we're going to take that bicyle and ride it right to the beach. Gonna join us?
The song is available digital only and digital only and we're releasing this together with our friends over at Casbah Records. Just so you know.
Catch 'em live
01.07. FR Fuzz Festival Feigères
13.07. FR Festival Natala Colmar
09.09. CH Zooloo Festival Versoix
09.11. CH Metropop Lausanne