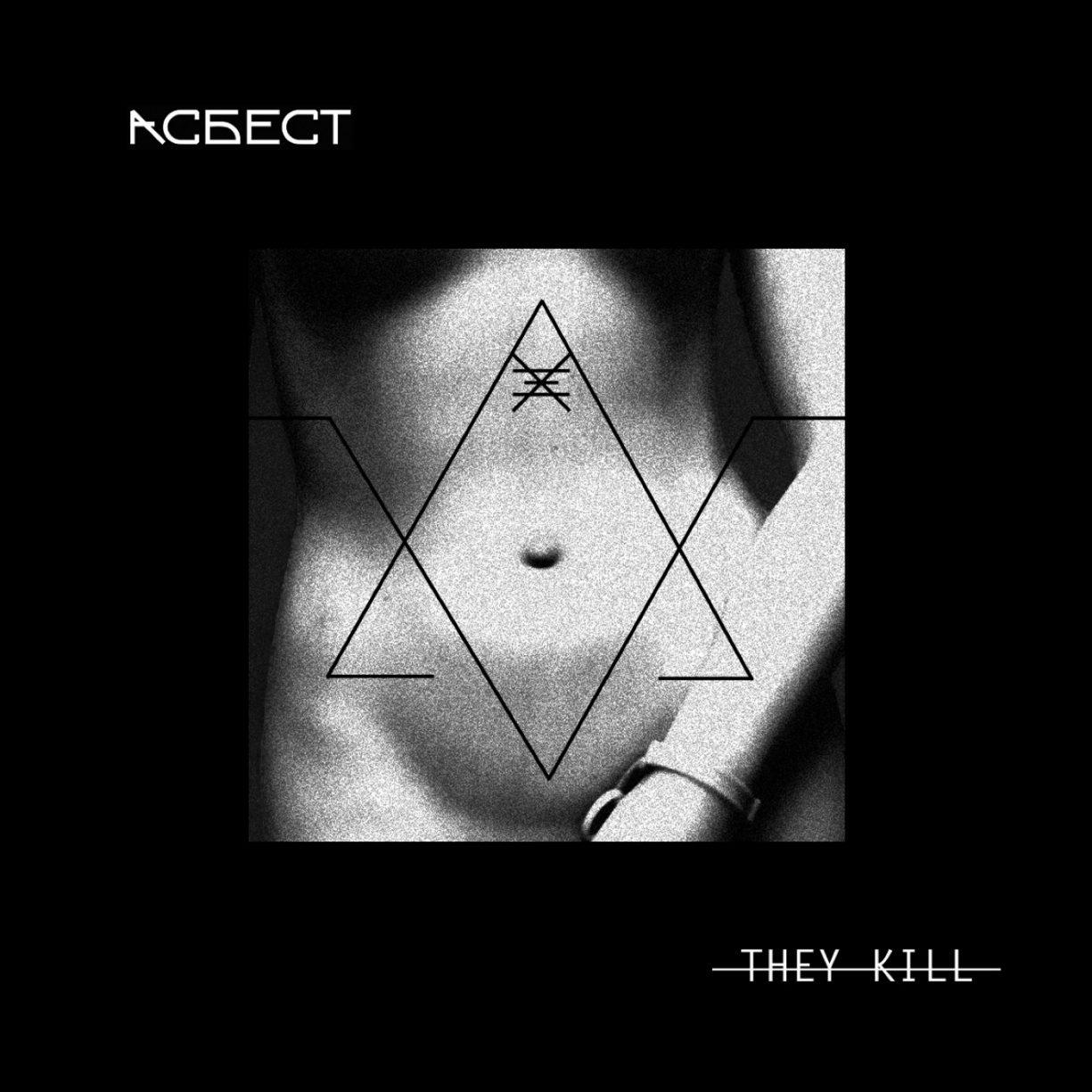 The first single off the "Driven" album "They Kill" is to be understood as an act of social criticism. The point is that there's a tendency to make profit out of the good and the progressive, which can be understood on both economic and social levels. Shortcomings are artificially created to keep the machinery running. Think of modern slavery which produces goods for the West or low-wage labourers that pack and ship goods in wholesalers, to the many subcultures that are and have been dragged from the underground into the media spotlight only to be sucked dry. Everything to maximize their machinery of profit. In the song "They" being the denominator for "their".
The trio Asbest hails from Basel, Switzerland. The band was founded in November 2016 by singer and guitarist Robyn Trachsel, bassist Judith Breitinger and drummer Jan Häfele. Since January 2018 Jonas Häne (Heavy Harvest) has taken over the position behind the drums.  "They Kill" is the first single since their self-released cassette EP Interstates, which quickly caught the attention of the press and promoters. Linus Volkmann of Intro Magazin: "Mechanical, cold, aggressive, repetitive. […] Asbest mix hardness and hypnosis with empathy and indie. The result is really unique […]", the Artnoir Blog says: "The trio from Basel shows […]that noise, extreme energy and raw music are just beautiful".
The dissonant guitars and Trachsel's urgency in "They Kill" rolls out the carpet for the album "Driven", which will be released on September 28th 2018. Post punk, noise rock and shoegaze are the cornerstones of the album. This melange is an angry to desperate reaction to the general events of our time, but it also reflects Trachsel's personal experiences as a trans-woman in a cis- and heteronormative society. Accordingly, Asbest display an urgency and ennui that is omnipresent.


«Good Stuff!» – WFMU:


«They Kill will provide the desired contrast in our program.» – Radio X


Released in co-operation with Czar of Crickets Productions.
Upcoming Events For Asbest
Other releases from this artist