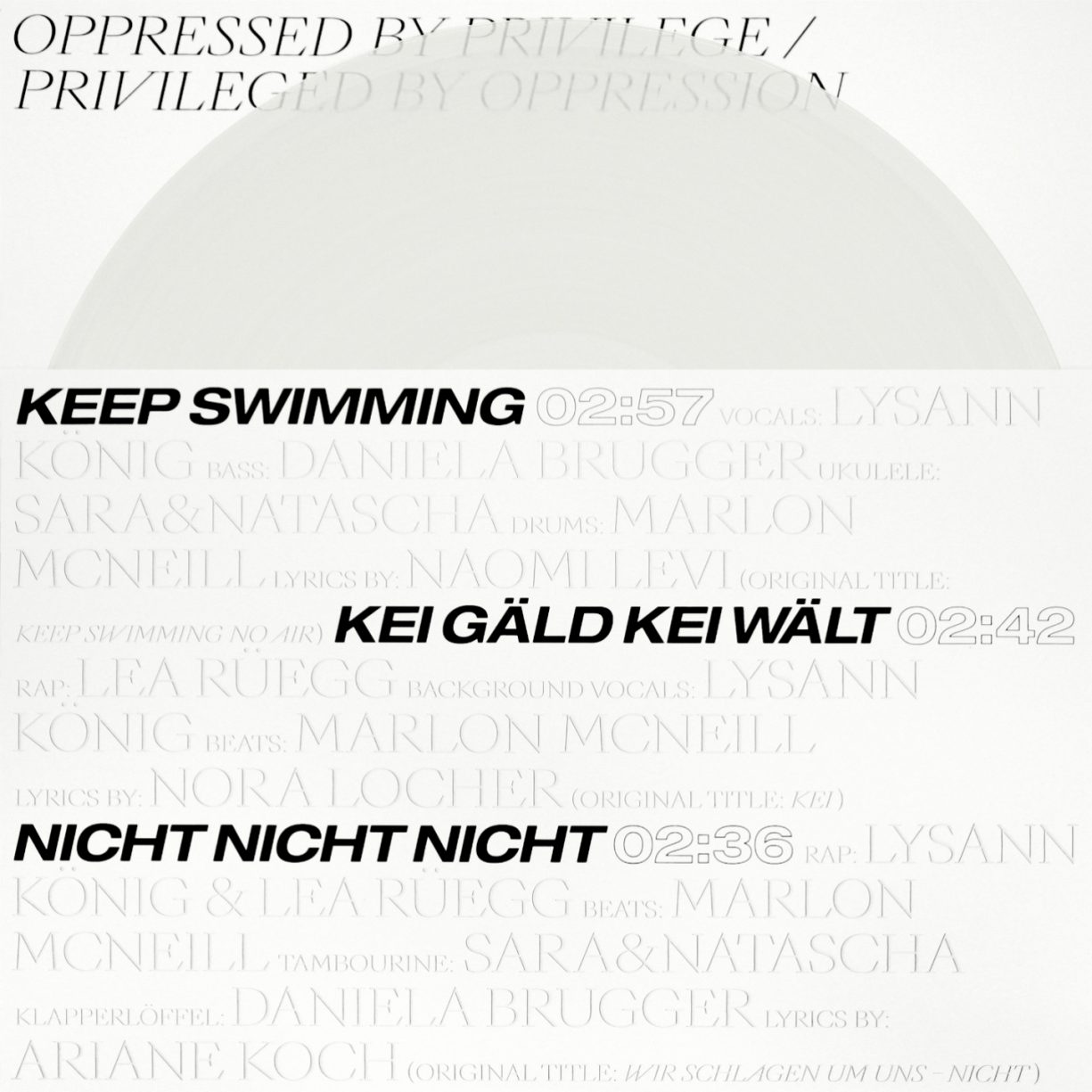 «Diese Kunst ist ein Angriff.» – Michael Bohli, Art Noir
Oppressed by Privilege / Privileged by Oppression are the names of the two bands performing – simultaneously. Three songs of each band found their way onto this record. A record based on two sides, a host for several opinions. The band members question their roles as individuals in our capitalistic society and open up the ambiguous discussion whether you're oppressed or privileged.
The names of the two bands are concept, as previous to any rehearsals, the public was invited by an open call to submit texts in response to the respective band names. The lyrics are inspired by the band names, the music on the other hand influenced by the lyrics.
The collective work turned out to be extremely empowering, which, after playing the first show, led the bands to record a few songs from the repertoire and put it on vinyl. The result is now released on a 6-Track-EP. The six songs as different as the collective of sixteen artists. Spoken Word meets Chanting, Hip-Hop-Beats meet Rock Songs. Adapt and adopt as a concept, but always with attitude!
All texts in full length are compiled within a publication and available on Stingray Editions