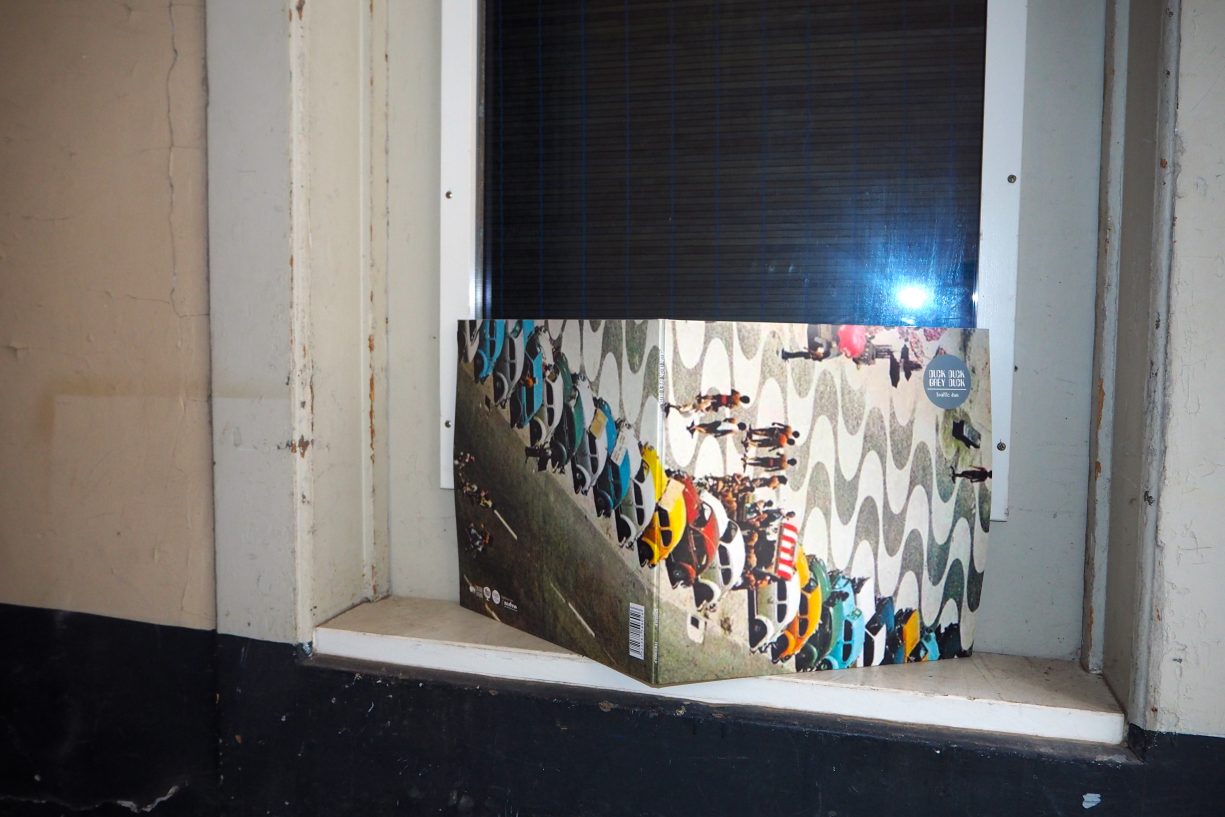 Duck Duck Grey Duck's «Traffic Jam» album is available to pre-order now
Yes it's here, fresh black vinyl from the pressing plant. And yes there's also the good old CD format for the inclined. 25 (yes that's twenty five) tracks on four sides. Each dedicated to a specific theme: Back Beat, Pop & Fast, French Collision and Acid & Sweat.
The album is packed with groove and twang to get any party going and features plenty of «Bang Bang», «Street Fighting», «Wizards» and «Sweet Sweat» to name a few titles.
Click on the artwork below to get a better glimps and order as you wish.