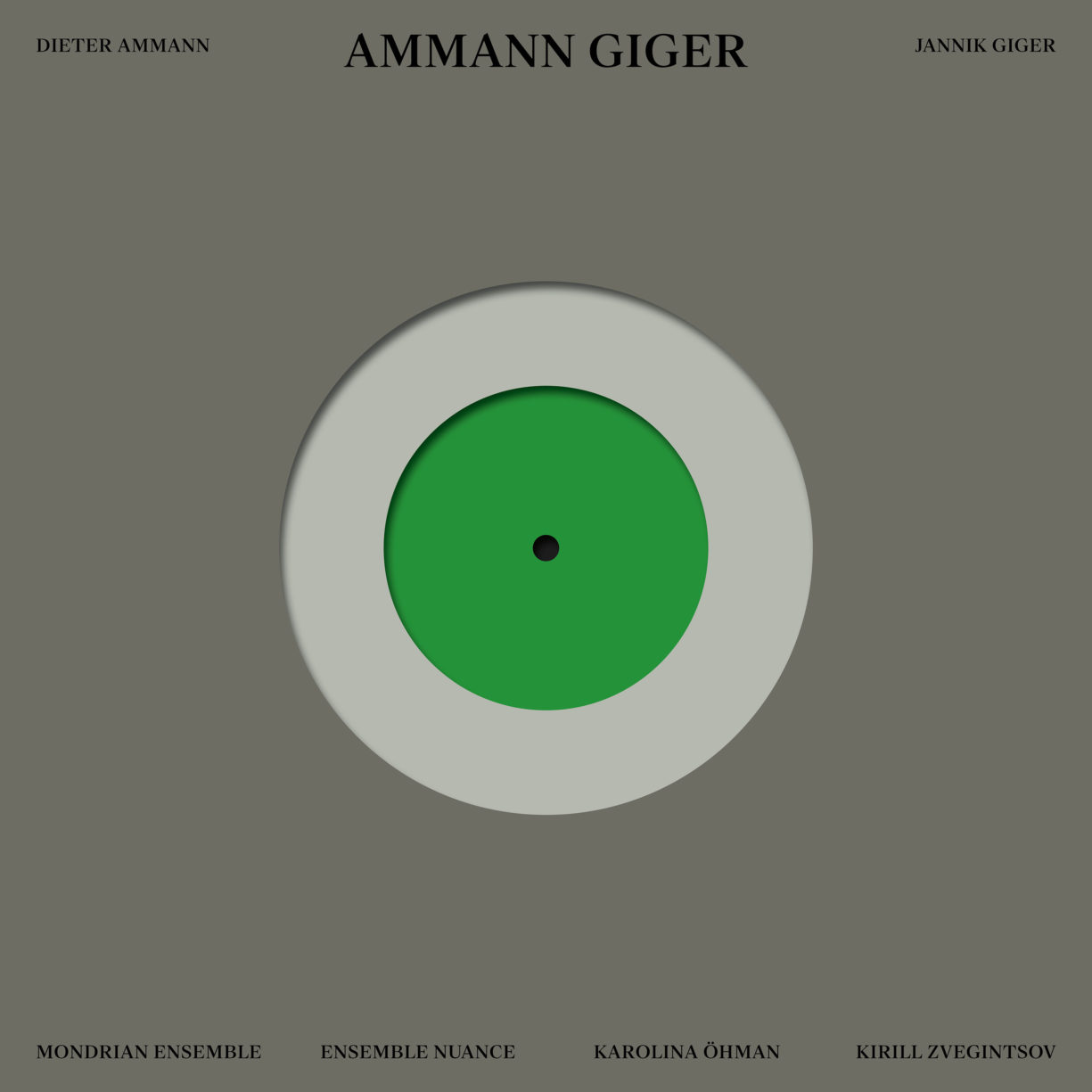 «an engaging collection of expressive and lively works» – Vital Weekly
«Werke, die weit über die Grenzen der klassischen Musik im engeren Sinne hinausgehen» – hifitests.de
The Mondrian Ensemble, Ensemble Nuance, Karolina Öhman and Kirill Zveginstov, following the musical direction of composer Dieter Ammann and his former student Jannik Giger, deliver a dense, precise and hyperorganic chamber music mix tape.
The album comprises seven expressive, virtuoso and sensual works from the works of the two composers of different generations, both of whom cultivate an unmistakable personal style.
Swiss National Radio SRF2 made the Radio Studio Zurich available for the recordings and appears as co-producer. Under the direction of Alex Kordzaia, an aesthetic of sound was created, reminiscent of jazz recordings: the listeners take the instruments close up, every nuance played is tangible and the instruments appear amplified under the microscope of the director.
During the course of the record the instrumentation of the pieces become thinner and thinner and the full sound of the chamber music is reduced to solo performances.
"Ammann Giger" is the first vinyl release ever with chamber music works of the award-winning swiss composer Dieter Ammann (born 1962), whereas the transdisciplinary video artist and composer Jannik Giger (born 1985) has several albums on and off A Tree in a Field Records. Among others his debut "Opus Fatalis".
The vinyl version of "Ammann Giger" appears on double vinyl in an elaborately designed and modular cover designed by Lena Lüem / Büro Berrel Gschwind.
Other releases from this artist