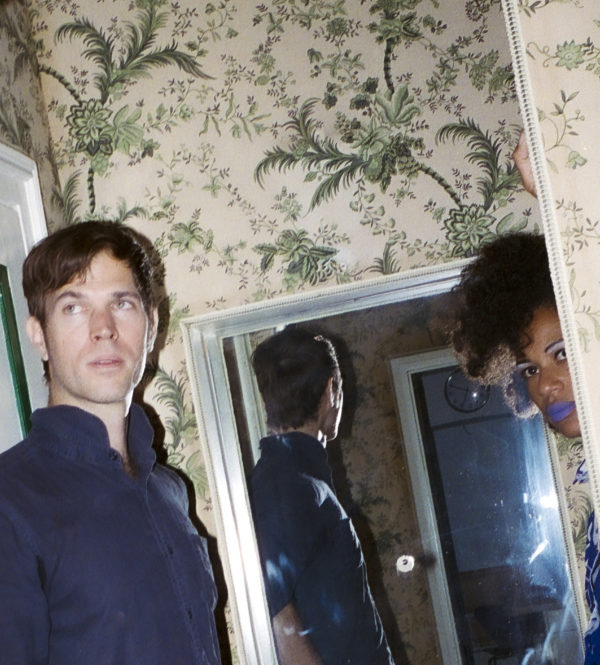 Singer and rapper Signup and producer Michal Ho are None Of Them. From the depths of the zurichoise squat scene they play a mix of electro and cold wave. Danceable beats mingle with twangy guitars and lyrics distilled from many lost nights in the pumping and grinding city. They are notorious for putting on a sweaty live performance full of glitter and flames. Relying on spartan tools – a sampler, a drum machine, two mics and effects – the duo explores its cosmos of diverse influences so as to wrest a coherent narrative from it.
Zainab Lascandri (Signup) has been making a name for herself nationally and internationally as a graffiti artist, breakdancer and rapper since the mid-nineties. Through the work with director Tom Ryser she added acting. She accompanied Big Zis as a backup rapper on her "Quotäregler" tour. A few appearances on recordings followed, she entered into various collaborations, founded bands like Fading Snapshots, and Anymouse, learned to play drums and started singing. By chance, she met Michal Ho, their cooperation was so convincing that they formed the duo None Of Them. Their music is complemented by wild freestyle shows featuring masks, costume and dance.
Michal Holy (Michal Ho) Michal Ho has been producing electronic music since the mid-nineties – in projects like Mijatoho, Nocturnal Overload, Samim & Michal, Fakenoise and Subversions. Previously, he played bass in the avant-garde rock band Acid.Lactiq. Under the name Michal Ho, he released two albums, several EPs and remixes on labels like CNTXTS, Tuning Spork, Soul Jazz, Get Physical, Moon Harbour, Cocoon and Soma. Michal Ho's live music works just as well in the context of live bands as it does between DJs. While the focus is on danceability and groove, his performances can be pure improvisation within a jazz combo or precise sets in large techno clubs. In recent years he has played in more than 30 cities in Europe, Asia and America.